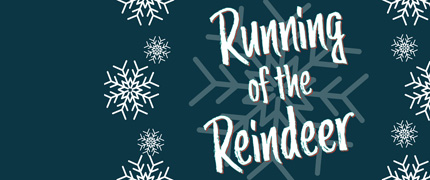 Dress up in your best holiday costume and kick off Small Business Saturday with a 3-block fun run in Historic Valley Junction!
Run, walk, crawl, we don't care! Only one prize is given for speed, the other two are given for creativity. Bring the whole family!
The first 150 people will receive jingle bell bracelets to jingle all the way to the finish line
There is no entry fee for this race
8:45: Lineup starts at 5th & Walnut in front of St Kilda (333 5th St)
9:00: Race begins towards the finish line at the arch at 5th & Railroad Ave with prizes given at the stage in Railroad Park immediately after
Prizes: $25 race winner $25 best adult costume $25 best children's costume
Most shops open at 10am for Smal Business Saturday with some restaurants open earlier for breakfast and brunch. Make it a day in Valley Junction!